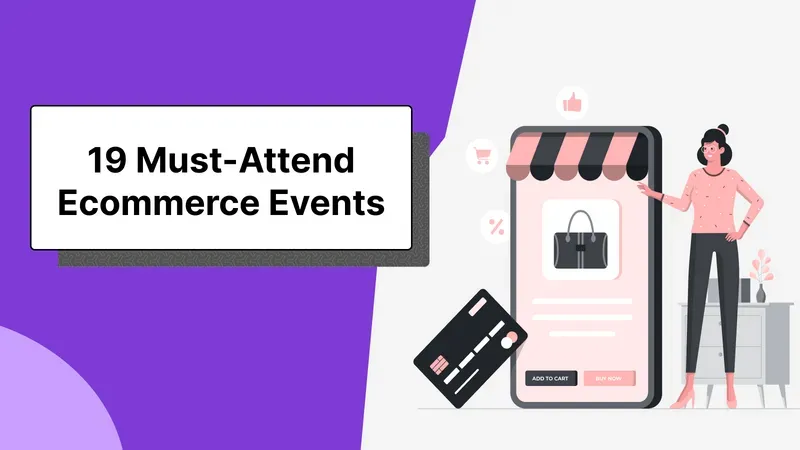 Mark Your Calendars: 19 Must-Attend Ecommerce Events for 2023
Abhishek Sebin · Tue Mar 14 2023 · 6 min read
Are you ready to level up your game in 2023? Then you won't want to miss out on the hottest events in the industry!Attending an event is not just about learning new things and staying ahead of the curve. It's also about having a blast and connecting with like-minded folks who share your passion for all things digital.So, whether you're a savvy eCommerce owner, a marketing whiz, an influencer, or just an all-around tech enthusiast, we've got you covered. We've scoured the web and put together a list of the top eCommerce events that you simply can't afford to miss.These events will be chock-full of networking opportunities, trend-setting strategies, and cutting-edge technology that will take your eCommerce game to the next level. Get ready to have some serious fun while learning from the best in the biz!
Best eCommerce events to attend in 2023
To make it simpler to follow, the first 12 events are entirely eCommerce related, while the rest focus on niches within the industry that are sure to provide added value to your business strategies.
1. Prosper Show
3. Adobe Summit
4. Shoptalk
5. DTCx Talks
6. Modern Retail Commerce Summit
7. Global Ecommerce Leaders Forum
8. The Global Ecommerce Acceleration Summit
10. Grow NYC Summer
13. Distilled Searchlove Conference
15. Promat 2023
17. Media Post Brand Insider Summit Retail
19. Confab: The content strategy conference
Let's take a look at each of these events.
1. Prosper Show Location: Mandalay Bay, Las Vegas Date: March 13 - March 15, 2023
This year's edition is packed with a stellar lineup of seasoned sellers, former Amazon bigwigs, and other industry gurus who will dish out the hottest tips and tricks to help you ace the Amazon game. Over 100 service providers will also be showcasing their offerings, all vying for your attention and your business. Score some 1-on-1 time with these top-tier providers and learn how they can help take your business to the next level.Mingle and rub elbows with the crème de la crème of Amazon sellers, connect with industry peers, and pick the brains of top-notch speakers and experts. Take home valuable insights that are backed by hard data to give your business the boost it needs.
2. Retail eCommerce Summits 
Retail eCommerce Summits | Dates
Location | Date
Atlanta | March 15, 2023
Minneapolis | April 27, 2023
Seattle | May 18, 2023
Denver | July 13, 2023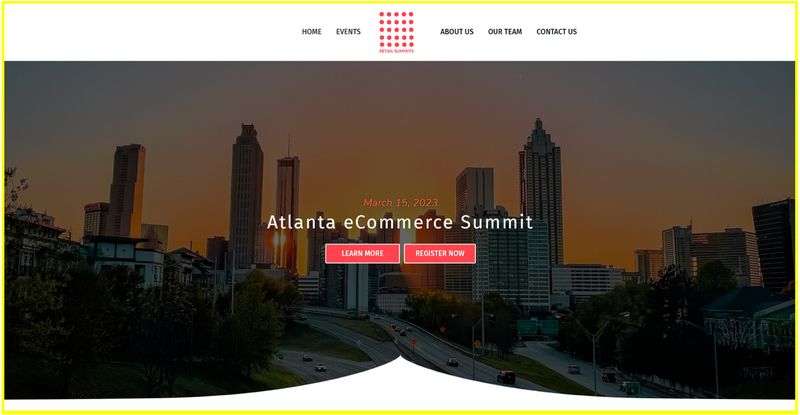 Get ready to rub shoulders with industry leaders and experts at four exclusive, one-day events. You'll get to feast your mind on engaging panel discussions, insightful presentations, and one-on-one meetings. This program is packed with high-impact activities designed to ignite your creativity, spark your ideas, and build your network. From eCommerce strategy to marketing, operations, customer experience, payment, shipping, loyalty, and beyond, this event will have you covered.
3. Adobe Summit Location: Las Vegas + Virtual Date: March 21 - March 23, 2023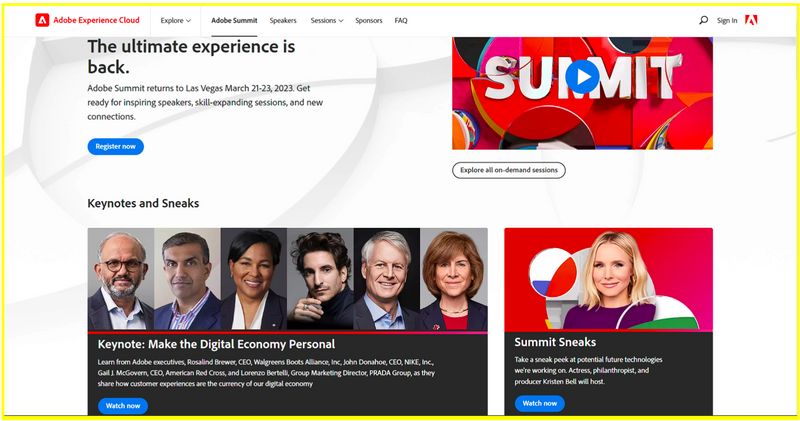 Get ready to level up your experience-making game with the Adobe Summit 2023. This free virtual event promises to be a one-stop shop for all your eCommerce needs. Not only will you learn new skills, but you'll also leave feeling inspired to create amazing customer experiences. With over 200 sessions, you'll dive deep into topics like Analytics for customer journeys Collaborative work management Personalized omnichannel engagement Customer data management Content that drives performance. Keynote Speakers for this year include: Rosalind Brewer, CEO, Walgreens Boots Alliance, Inc, John Donahoe, CEO, NIKE, Inc., Gail J. McGovern, CEO, American Red Cross, Lorenzo Bertelli, Group Marketing Director, PRADA Group
4. Shoptalk Location: Mandalay Bay, Las Vegas Date: March 26 - March 29, 2023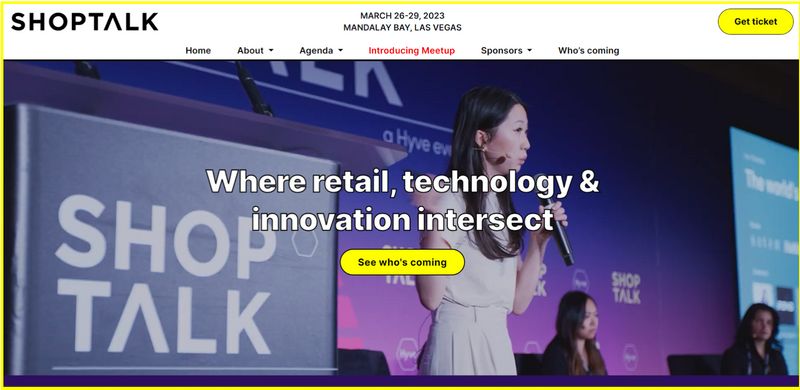 This event is the ultimate destination for all things eCommerce, covering the latest trends and business models that are transforming the way we shop. From stylish apparel to tech gadgets, beauty products, and even groceries, you'll get a sneak peek into what's hot and what's not. The Shoptalk conference is where industry leaders come together to share their insights, and you won't find this kind of valuable information anywhere else. With over 275 senior speakers who are experts in the retail industry, you'll learn from the best of the best. But that's not all! The 2023 edition will feature Shoptalk's original content, which is known for its independent research and data. You'll also get to explore the Shoptalk Retail Zeitgeist, a framework created to help you understand the forces, challenges, and opportunities that are shaping the retail sector.
5. DTCx Talks Austin Location: Austin, TX Date: April 6, 2023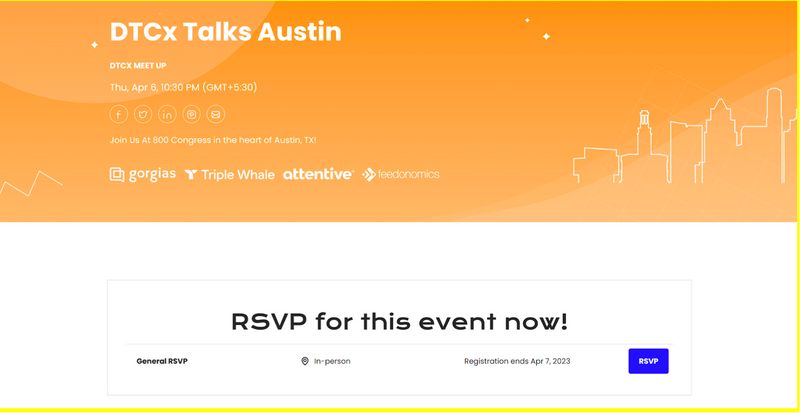 Get ready to have a blast at the most important eCommerce event of 2023! It's all about the fun of DTC eCommerce brands providing convenient, personalized, and unforgettable shopping experiences. We're talking brand identity, customer experience, omnichannel, and data utility - all the critical areas that will make your business a total hit. But it's not just about having fun - you'll also learn how to boost your sales with a strong brand identity and exceptional customer experience. In addition, you'll learn how to provide a seamless digital experience across all channels and use data to optimize your website and make more sales. And the best part? You'll get to hobnob with the top experts in DTC eCommerce and discover the consumer trends that will shape 2023. You can gather an inside scoop on the best tools to enhance customer experience, transform your business with data, and drive sales.
6. Modern Retail Commerce Summit Location: New Orleans, LA Date: April 11 - April 13, 2023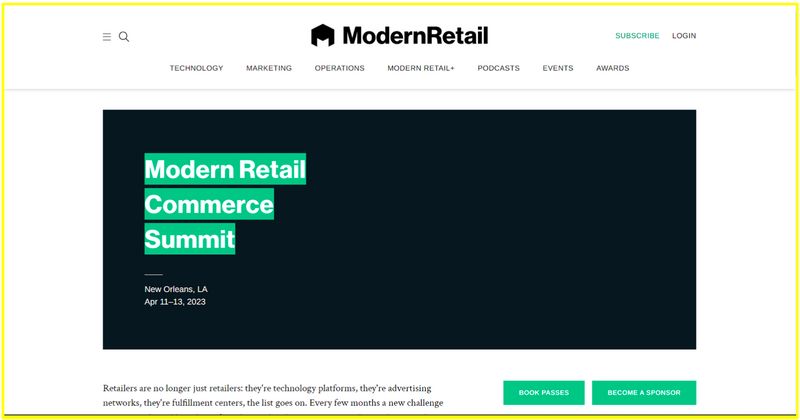 Join the smartest and most creative brains in the biz as they explore how retailers are morphing into tech platforms, advertising powerhouses, and even fulfillment centers. Discover how online companies are making their mark in the brick-and-mortar world, and how traditional retail is embracing digital to stay relevant. And of course, they'll dish on the most cutting-edge e-commerce tech stacks that savvy companies are using to stay ahead of the game. Don't miss out on hearing from brands who have totally transformed their marketing game in response to new consumption trends and ecosystems.
7. Global Ecommerce Leaders Forum Location: Los Angeles Date: April 21, 2023
This event is a must-attend for anyone looking to grow their retail brand and learn about the latest trends in cross-border e-commerce. Join a diverse group of leaders from retailers and brands selling direct-to-consumer, digital natives from the fashion and apparel world, health and beauty gurus, consumer electronics experts, and more for a day of fun and education. Listen to digital commerce innovators, cross-border e-commerce experts, and global eCommerce thought leaders debate what's next for international retail expansion and where the industry's priorities lie. Find out how global eCommerce leaders are bouncing back from the pandemic stronger than ever and how digital commerce continues to disrupt retail distribution worldwide. And don't miss out on this incredible opportunity to connect with industry leaders and stay ahead of the game in 2023!
8. The Global Ecommerce Acceleration Summit Location: Salt Lake City, Utah Date: May 10 - May 11, 2023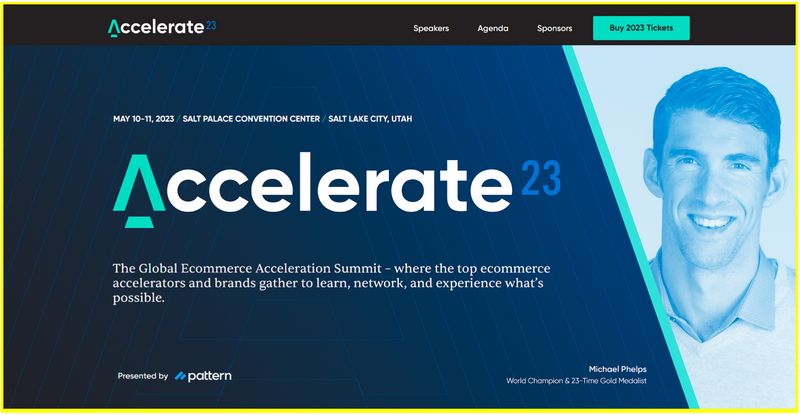 Get ready for an Ecommerce extravaganza like no other at the Global Ecommerce Acceleration Summit! This event is where the best Ecommerce experts and brands come together to learn, mingle, and discover what's hot and happening. We're talking about two days jam-packed with over 40 Ecommerce gurus sharing their wisdom and insights on how to take your online business to the next level. From mind-blowing strategies to practical applications, the Accelerate Summit promises to leave you inspired, informed, and buzzing with new connections.
9. Shoptalk Meetup for Women Location: Virtual Date: June 20 - June 22, 2023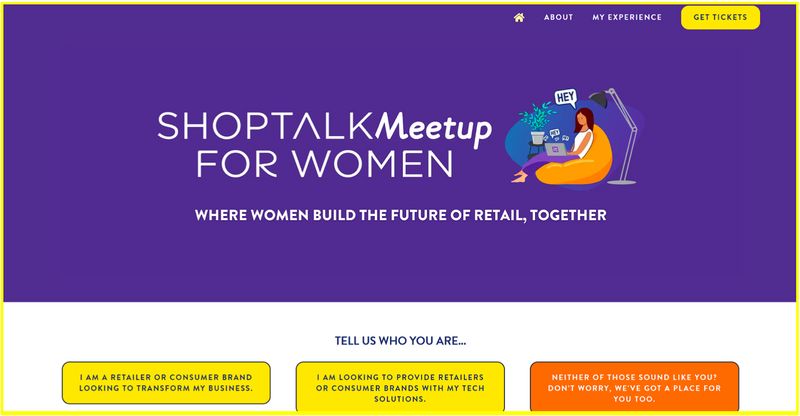 Get ready to meet and mingle with over 1,000 fierce women from different retail categories for three whole days of non-stop networking fun. You'll have the chance to chat with like-minded women, participate in small peer group discussions, and even discover new business opportunities and potential partnerships. Plus, this meetup is the perfect opportunity to grow professionally, make meaningful connections that can help you reach your career goals, and of course, have a blast while doing it!
10. GROW NYC Summer Location: New York City Dates: July 11, 2023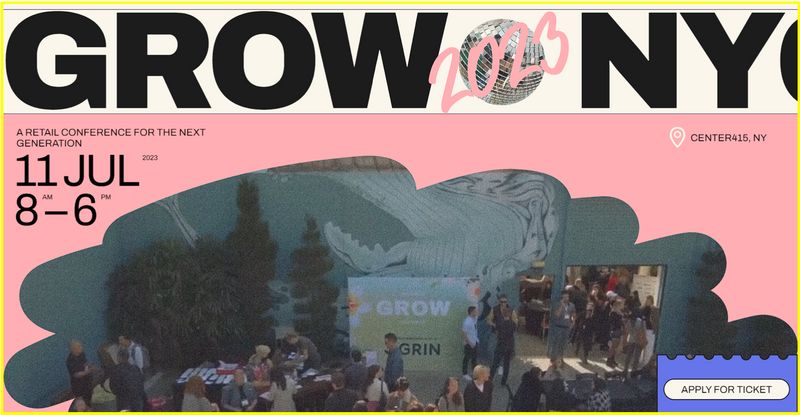 Get ready to be part of an awesome eCommerce tribe where the coolest, brightest, and most approachable folks gather at GROW NYC! At GROW NYC, you'll get the chance to learn from the best Growth Marketers in the game and hear their success stories across campaigns, companies, and careers.But that's not all - you'll also have a blast hanging out with like-minded peeps, chowing down on delicious food truck grub, grooving to sick DJ sets, and partying it up at happy hours. Just to give you a taste of what went down at last year's event, attendees soaked up insights on everything from product development and design to sustainability and transparency. You'll even get the scoop on designing for conversion, livestream shopping, email automation, and flow optimization!
11. White Label World Expo (New York) Location: New York City Date: August 29 - August 30, 2023
The White Label World Expo is your one-stop shop for all things wholesale, eCommerce, and product branding. With tons of cutting-edge strategies and innovations on display, this event is perfect for anyone looking to dominate the retail game. Expect to rub shoulders with over 10,000 attendees and check out products from more than 400 suppliers! There will also be hundreds of speakers, including industry-defining names like Kenisha Dennis, Digital Partnerships and Social Marketing Lead at Meta, Liana Zavo, a PR and media expert, Dean Scaduto, Digital Marketing Advisor at The Influencer Marketing Factory, Petia Abdur-Razzaaq, a digital marketing strategist.
12. Shoptalk Fall Meetup Location: Virtual Date: October 24 - October 26, 2023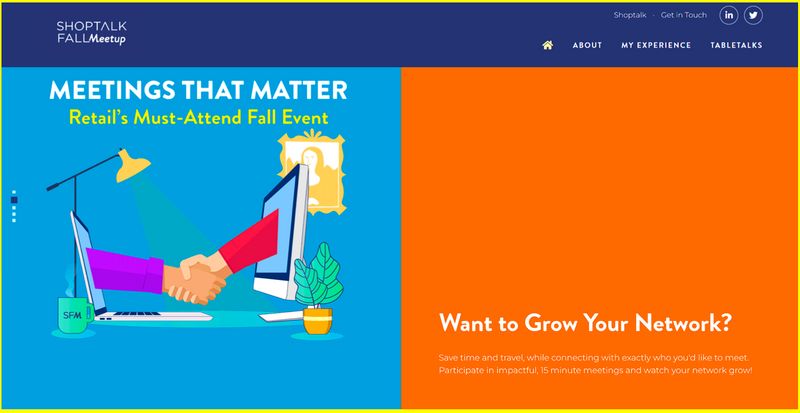 Get ready to virtually connect with the retail community in the coolest way possible - Shoptalk Fall Meetup! This event is like a big party, except you get to network and discuss important eCommerce topics with like-minded individuals. With over 1,300 participants from the retail ecosystem, you're bound to meet new people and gain valuable insights to boost your business tactics and strategies. They've also got some super niche events on the horizon that will help you level up your eCommerce game.
13. Distilled Searchlove Conference (SEO) Location: San Diego Date: March 13 - March 14, 2023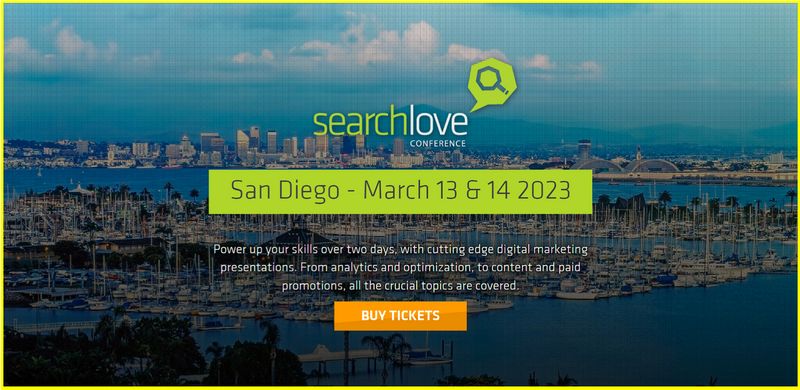 For two full days, immerse yourself in the world of digital marketing and learn from the best in the business. The event has everything from maximizing impact to mastering the art of paid promotions. Check out just a few of the awesome topics you'll be diving into Discover a foolproof method to unlock major SEO opportunities that will take your business to the next level, Get the scoop on the 3 Cs of digital PR and link building - Creativity, Commerciality & Clicks, Find out how to come up with a mind-blowing 8 million SEO test ideas, Find your path to SEO and content success, and so much more!
14. Pack Expo Exhibit Sales (Packaging)Location: Philadelphia, PADate: March 18 - March 20, 2023
Attend the must-see packaging and processing event of 2023 and experience the magic of exhibiting. The Exhibitor Prospectus will have you drooling over the endless possibilities for reaching your sales goals and expanding your network.Get ready to mingle with the big shots! Meet over 6,000 attendees and 400+ exhibitors, including c-level, plant managers, engineers, and other industry superstars. From high-tech machinery to critical connections, this event will have it all.
15. ProMat 2023 (Supply Chain) Location: Chicago Date: March 20 - March 23, 2023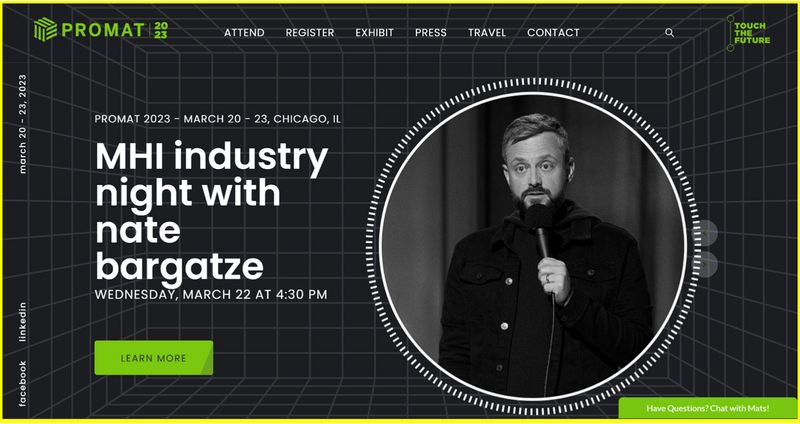 ProMat 2023 is the ultimate playground for all things manufacturing and supply chain solutions! Get ready to rub shoulders with over 1,000 top providers, and explore the latest tech and trends that are shaping the industry. With hands-on demos, 150 educational seminars, and four epic keynote speeches, you'll be armed with all the tools you need to take your business to new heights. Don't miss out on this once-in-a-lifetime opportunity to touch the future of supply chain success!
16. Smarter Faster Payments (Industry Trends) Location: Las Vegas Date: April 16 - April 29, 2023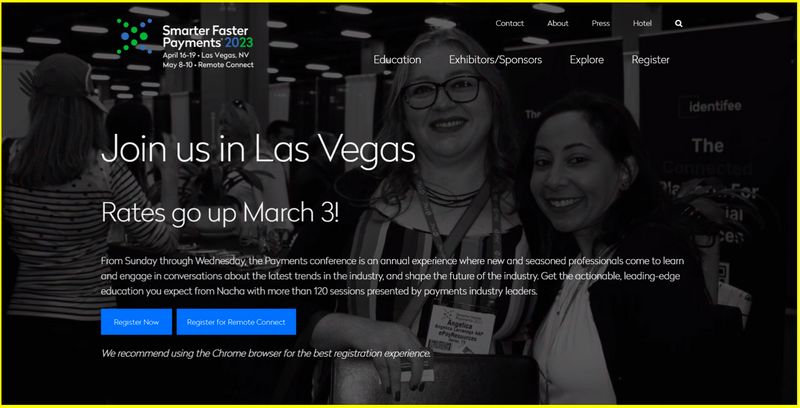 This annual event is a hub of knowledge for both freshers and veterans in the industry who want to keep up with the latest trends. With lively discussions and educative sessions, you'll be up-to-date on everything from ACH rules to cybersecurity and risk. Plus, with the pandemic causing legislative changes, you'll be able to get a grip on how the industry is adapting to it. Want to get in on the next big thing? Don't miss out on sessions about disruptive ideas and technologies. With over 120 sessions led by industry leaders, you'll walk away with all the knowledge and skills needed to take your business to the next level. Not to forget, there's a virtual event planned for May 8 - May 10, 2023 - perfect for those who want to join from the comfort of their own couch.
17. Media Post Brand Insider Summit Retail (Retail & Marketing) Location: South Carolina Date: April 16 - April 19, 2023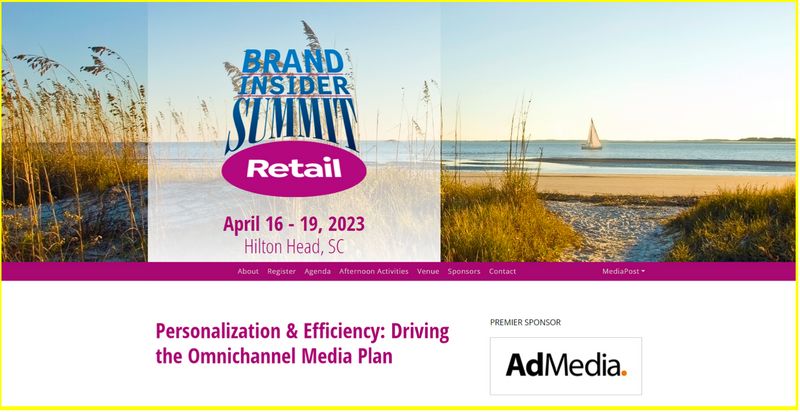 Get ready to join the fun at MediaPost's spring Retail Brand Insider Summit in 2023. This event is where you can challenge your retail marketing skills and learn how to manage your multichannel mix like a pro. You'll gather insights about the importance of chatting with consumers on the right channel and in the right way. Is it still effective to reach everyone everywhere? Or should you be more efficient and focus on your ideal customers' preferred channels? You'll find out there! And that's not all! You'll also learn how to leverage tech and first-party data to create a more personalized and meaningful shopping experience. Expect to explore exciting topics like Collecting and leveraging first-party data, Social & mobile commerce opportunities, Effectively measuring ROI & campaign success, Loyalty lifecycle strategies, Interactive content like gaming and experiential, Hybrid shopping & seamless customer journey, Partnerships, and retail media networks, and more!
18. Mailcon Las Vegas (Email & Omni-Channel Marketing) Location: Las Vegas Date: April 17 - April 19, 2023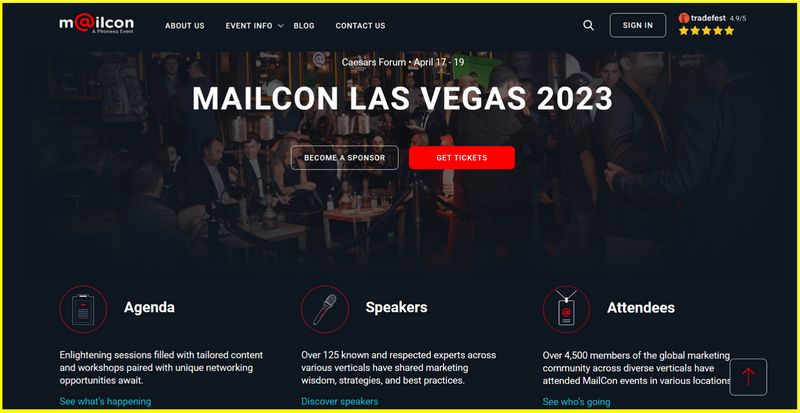 This event is your chance to learn, connect, and make some serious eCommerce moves. You'll get to engage in juicy conversations and build lasting relationships with some of the industry's smartest. Expect to get the lowdown on the latest technology solutions for email, SMS, mobile, and all things marketing automation. Plus, you'll learn some top-secret strategies to up your email marketing game and boost your deliverability. Rub elbows with movers and shakers from leading brands in insurance, financial services, home services, travel, eCommerce, and more. And of course, you'll be up-to-date on the latest changes in data privacy and marketing compliance. Feeling inspired yet? You'll also get some inside scoop on building your email marketing program and creating a killer omnichannel presence. And don't forget to pick up some strategies to boost your sales team's outreach initiatives. Finally, you'll get to hang out with industry experts and soak up their real-life knowledge to take your career to the next level.
19. Confab: The content strategy conference(Content Marketing) Location: Minneapolis, MN Date: April 30–May 3, 2023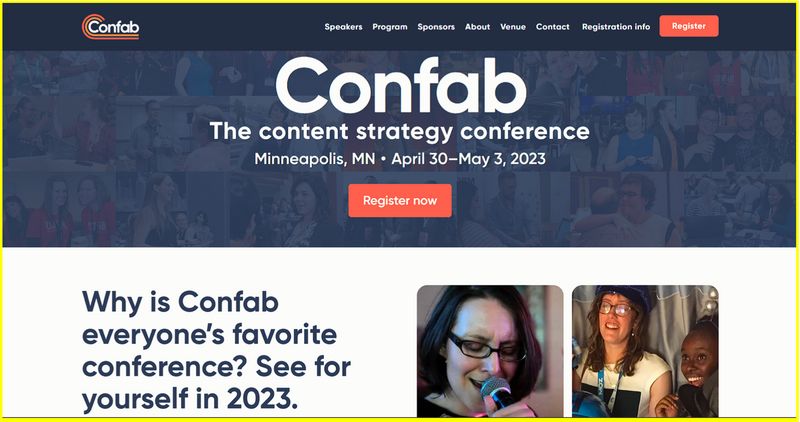 At Confab, you'll join forces with passionate and inquisitive folks from all corners of the globe who share your passion for creating useful and inclusive content. From UX to storytelling, accessibility to structure, you'll get an inside look at how the experts do it. What's in store for you? How about a full day of content strategy 101 with Kristina Halvorson and Meghan Casey? Or dive into a variety of deep-dive workshops to master specific topics? And let's not forget about the main conference, which will be jam-packed with inspiring talks, breakout sessions, and spotlights on some of the most exciting attendees. If you're serious about making your content shine, you can't afford to miss Confab 2023.
Make the most of these enriching Ecommerce events
Attending conferences is not just about networking and gaining new knowledge, but also about building relationships and fostering connections with others in your industry. By taking the time to plan ahead, step out of your comfort zone, and follow up with new contacts, you can create a valuable network that can benefit you and your career for years to come. Remember to document your learnings and present them to your team to further the impact of attending these conferences. By sharing relevant news with your new contacts and nurturing those relationships, you can build a solid foundation for future collaborations and opportunities. Attending conferences and events is an investment in your personal and professional growth. It's an opportunity to maximize your experience and reap the rewards of networking, knowledge sharing, and relationship building. So, get out there and make the most of these opportunities!
📹 Add Video Commerce to your website 🚀🚀
• Instasell helps you power your e-commerce shopping experience with the power of Smart Video Shopping.


• Use Shoppable Videos and Live Shopping to drive 25-30% more revenue from your website.
Transform your brand with Video commerce